Former One Direction member Harry Styles releases his second solo single  'Lights Up.' The refreshing music video filled with surprises breaks all the stereotypes.
According to the review,  'Lights Up' is different and very much, unlike what his peer British peers are doing. Its uniqueness adds to its likeability factor to the song.
The 25-year-old singer shares little information about his personal life. The singer gives less importance to his relationships and sexuality.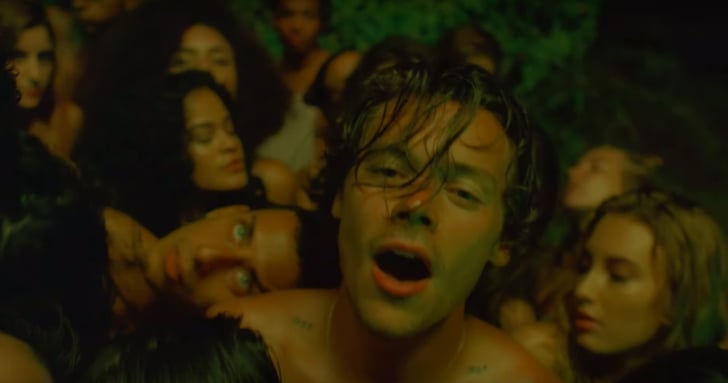 Ever since the song came out, 'Lights Up' is considered as Styles' excellent comeback. This Laissez-Faire approach seems to have originated from his tie with One Direction though the song has a little 70s rock influences. The song has good numbers on the reviews. At this speed, it could comfortably straddle the Radio 1 and 2 playlists.
On the other hand, the element of his fanbase has taken this as proof for Styles' orientation as bisexual. He often sings about exploring himself. Through the course of the song, his progressive attitude towards sexuality can be felt
The song releases on National Coming Out Day. The unequivocally sexy video features a shirtless, sweaty Style being grasped at by dancers of all genders.
One of the Styles' popping traits is to imply intimacy while remaining beguilingly vague. The number is full of surprises. The looping, stilted pre-chorus loosens up the tense mood. The sound of the gospel choir gets processed to high intensity. It sounds nothing like his peer British male pop stars.
What does Harry say about his solo??
The 'Sign of the Times' singer also speaks about the impact psychedelics had on this album. He says, "We'd do mushrooms, lie down on the grass, and listen to Paul McCartney's Ram in the sunshine. We'd turn the speakers into the yard". He jokes about naming the project Mushrooms and Blood.
Fascinatingly, his work remains captivating and astonishing.